DR. JEFFREY GELLER ORTHOPEDIC SURGEON | TOTAL KNEE REPLACEMENT & ANTERIOR HIP REPLACEMENT | SPECIALITIES AND EXPERIENCE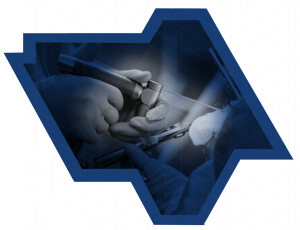 Dr. Jeffrey Geller Orthopedic Surgeon, is a specialist in hip and knee arthritic disorders. He has extensive training and experience in procedures such as partial knee replacements, anterior hip replacements, hip resurfacing, minimally invasive hip replacements and minimally invasive knee replacements. Dr. Geller uses the most advanced minimally invasive surgical techniques. He also evaluates every case to see if a non-operative treatment option is possible.
In any surgery he performs, Dr. Geller's is focused on getting patients back to their normal lives. This includes a quick more comfortable rehabilitation process including preventing post-op surgical pain before it can start. He also specializes in lower extremity trauma, including hip fractures, fractures near joint replacements and osteoporosis-related fractures.