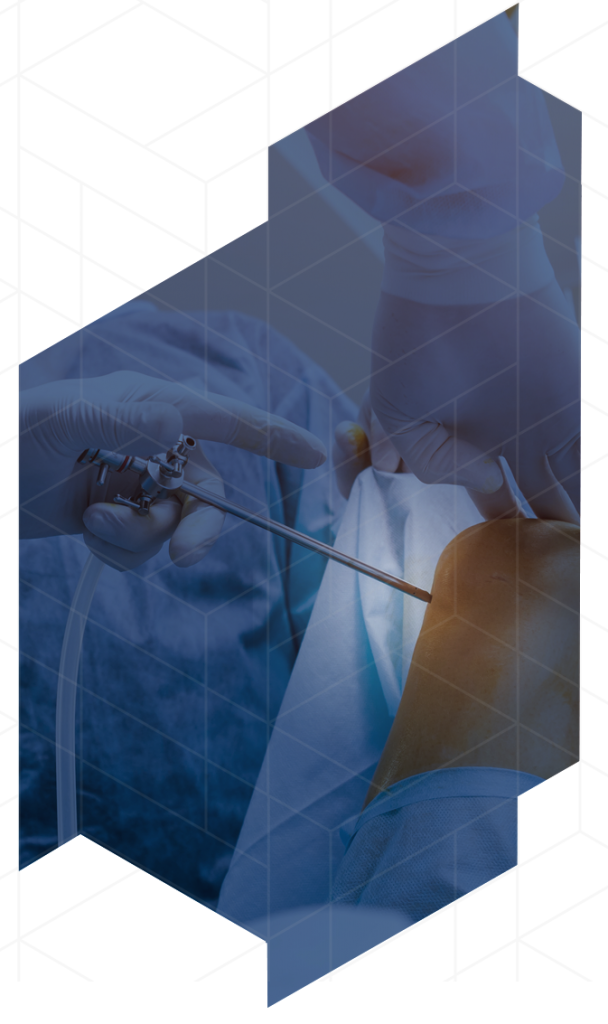 Minimally Invasive Knee Replacement
Whether the surgery is for a knee replacement, hip replacement or surgery on another area of the body, Minimally Invasive Surgery applies to the technique of using smaller incisions. The result is less blood loss, pain and quicker recover times.
An older style, more traditional incision is typically several inches long and is usually done when performing total knee replacement.  While results with this type of surgery were good, the drawbacks included a longer recovery period and a larger scar from the incision. A newer technique, less invasive surgery, uses smaller incisions and specialized equipment and techniques.  Less invasive knee surgery is defined as more muscle sparing approaches to the knee, whereby muscles are separated along their boarders, instead of cut to gain access to the knee joint. This often leads to a faster recovery, and less pain medication requirements.
This type of surgical approach may be used when performing either a partial or total knee replacement.
Robotic Surgery
Robotic surgery is another example of less invasive surgery. With robotic surgery, the exact anatomy of the knee is imported into the robotic computer, which then assists the surgeon to impart improved accuracy and efficiency when performing knee replacement surgery.  The effect of robotic surgery is a customized, individual plan to perform knee replacement surgery, rather than a conventional technique that may not fit some patients.
Dr. Geller's robotic technique does not require any pre-operative CT scans, thereby saving his patients from all of the high dose radiation that other robotic techniques require.
The robotic procedure helps implant the new knee replacement with optimal precision.   This sophisticated technology yields better control for the surgeon and enhanced outcomes for the patient—including the quicker recover times and less pain medication, afforded by minimally invasive surgery.
This field is always growing and adapting to new medical advancements and updated technology. Contact Dr. Geller for more information on which techniques may be best for your case.
Is This Procedure Right for Me?
Dr. Geller is one of the international authorities on robotic knee replacement surgery, and will advise you if it is right for you.  In general, he is able to incorporate robotics in over 95% of his knee surgeries.  He has done extensive research on robotic knee surgery, and has lectured and published extensively on robotics.  He is actively involved in the development and evolution of future generations of robotic knee surgery as well.