How Does Revision Knee Replacement Surgery Differ from Initial Total Knee Replacement?
During revision surgery, an orthopedic specialist removes all or part of an older artificial knee that has failed—or needs replacement for other reasons—with a new one.  Unfortunately, more than 40,000 patients in the US every year need to undergo revision of a previous knee replacement that isn't functioning properly.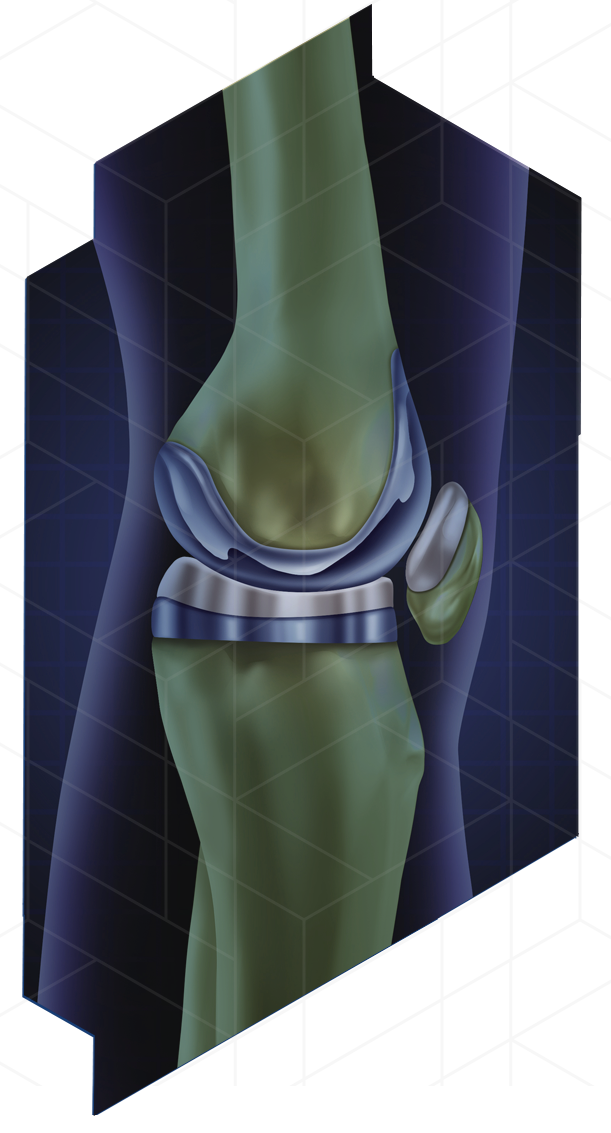 This procedure requires more extensive preoperative planning, specialized tools and a higher-level of surgical skill. Revision surgery tends to be more complicated than the initial procedure (total knee replacement—TKR), because the orthopedic surgeon must first remove the original implant. Over time, the knee develops significant scar tissue around the initial implant making the surgery more difficult. Due to these factors, this operation takes longer to perform than a primary initial knee replacement.
Why Would I Need Revision Knee Surgery?
This procedure may be necessary when:
a knee replacement no longer functions properly
the knee becomes less stable
there is an increase in pain or an infection
there is a bone fracture
the initial device fails or loosens from the surrounding bone
What Happens After the Revision Surgery?
After your revision surgery, your rehabilitation will be similar to that of a primary knee replacement. Your recovery may include a few months of physical therapy, in addition to medication, as needed. You may be advised to use blood-thinning medication to help prevent blood clots in your legs. At first, you may need to use a device such as a walker or crutches to get around. Your care team will encourage you to walk and stand as soon as possible.
The length of PT, recovery and medication needed after revision knee surgery will vary per patient. Please seek the advice of a medical professional for further details.