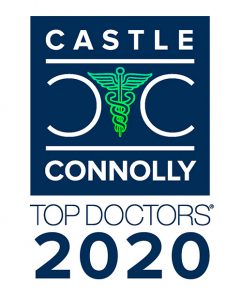 Dr. Geller's Established Tradition of Excellence:
Dr. Geller has been chosen by the trusted Castle Connolly "Top Doctor" directory for 2020. This honor has been an ongoing tradition for Dr. Geller, Orthopedic Surgeon in NYC and Westchester, New York. When patients need to choose the best of the best, they look to Castle Connolly to help them guide their healthcare provider decisions.
What is the Castle Connolly Top Doctor List?
When selecting a healthcare provider, looking for the best doctors to treat you or a family member can be a daunting task. Where do you turn for advice? Choosing a top orthopedic surgeon boils down to skill level and experience. To assist you and your family in choosing the best of the best, Castle Connolly started their Top Doctors list more than 25 years ago.
"Castle Connolly takes this challenge seriously. For over 25 years patients have turned to us as the official source of Top Doctors to find trusted, quality care. Our list, which covers all 50 states and all major specialties, is based on nominations from doctors themselves. Although we ask physicians to consider many criteria when nominating their fellow providers, the premise is simple—as a doctor, where would you go if you needed care?
Our physician-led research team then thoroughly screens each nomination to ensure that every Top Doctor selection meets Castle Connolly's rigorous standards. Castle Connolly Top Doctors do not pay to receive this elite designation."
See the Rest of Castle Connolly's Article about Top Doctors >
The Castle Connolly Top Doctor selection process is entirely merit-based. Doctors cannot pay to be listed on Castle Connolly. "Enhanced Profile" listings mean the doctor has purchased profile upgrades from Castle Connolly in order to offer potential patients more information about their practice and approach to medicine.
See Dr. Geller's Awards & Honors Page >